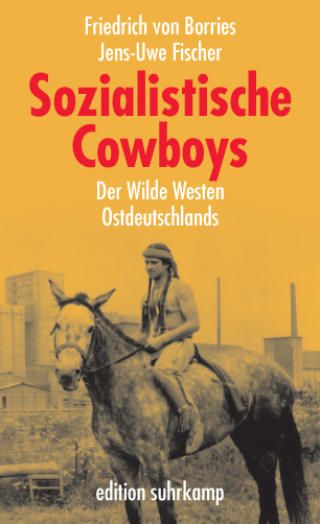 Friedrich von Borries, Jens-Uwe Fischer: Sozialistische Cowboys:
ISBN:978-3-518-12528-1

I came across a article talking about this book in one of Norways leading newspapers, Dagbladet.
This book is discussing a totally unknown phenomenon in my knowledge of the DDR (East Germany) history, several east germans living like indians in reservation camps. Being an indian ment making it possible to be part of a subculture contrary to the communist regime. It was a sort of free haven for other expressions. Living like indians ment adapting indian behavior and customs and also trying to learn native language. It was estimated that between 2000-3000 east germans was totally commited to living the indian lifestyle, meaning a full time "job".
Quite a fascinating part of history. I haven't had the chance to read the book yet so this is all based on the earlier mentioned article. I will definetly read the book and make sure that my library orders a copy.